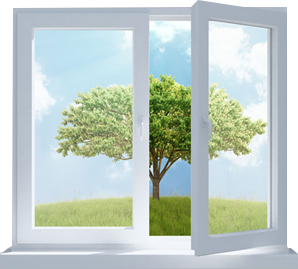 Indoor Air Quality Services
While many people are aware of the dangers outdoor air pollution can pose to their health, they may not be as mindful about indoor sources. Indoor pollutants, such as household pollen, have been shown to increase respiratory tract infections in some individuals and compromise general health. Pollen or other irritants can cause conditions like asthma and other breathing disorders, but exposure to too many allergens compromises a person's general health.
Indoor air quality is more important than you think. The Lancet Respiratory Medicine Commission's 2014 report asserted that air pollution contributed to over 3.5 million household deaths that year. Studies also show that even in the smoggiest cities, the air inside most modern homes is usually at least ten times more polluted than outside! But how can this be? There are many reasons, some of which were discovered only recently. They include invisible assassins like radon and CO2, as well as gas-emitting chemicals such as formaldehyde, which is often used in making carpets, drapery, household cleaners, furniture, and household building materials.
Modern homes are designed to be air-tight for energy efficiency, but this design causes them to trap stale air and odors. This toxic air leads to a variety of health issues, such as eye irritation, sinus congestion, sore throats, headaches, and other respiratory illnesses. One of the first things many homeowners can do is install a high-efficiency whole-house filter, or an AirCare system, that will help cut down on these risks by trapping pollutants such as particles and gases.
Indoor Air Quality is such a serious and prevalent issue that environmentalists have coined a new term to address the problem, IAQ. Today's homeowners need to become more aware of IAQ, how it affects them, and what they can do about this environmental challenge. Take the first step toward improving your indoor air quality and call us today!
Keeping Your Home Air Clean
The air that we breathe every day is full of filth and dust. The whole-house air cleaning process draws unwanted debris—dander, skin flakes, dust, and more—out of your air to provide a safer environment for you and your loved ones. There are three types of highly efficient filters our team can install to provide your entire home with clean air:
Media Air Cleaners
Electronic Air cleaners
HEPA Filters
Our team of specialists are well-versed in many topics, so give them a call today to learn more about how you can keep your home air clean.
Clean Air Doesn't Have to Break the Bank
We'll make installation easy and affordable for you. During our initial consultation, we will provide you with a service quote to help guide your decision. We also offer financing options if you're concerned about one large payment!
Cool Breeze Services makes it easier than ever before to invest in your home's clean air without breaking the bank. Get an estimate from us today, then come back when ready so we can get started on this project together!
Schedule Your Initial Consultation
If you're looking for whole-house air cleaners or alternative solutions to stale, stagnant indoor air quality, don't wait. The Cool Breeze Services team can easily install media, electronic, and HEPA units throughout your home by integrating them into the HVAC system. These filters will run through ducts while ensuring complete coverage of every room in your house! No matter how big or small, our knowledgeable experts would be more than happy to provide a free estimate on services that best suit what you need. Get in contact with us today!