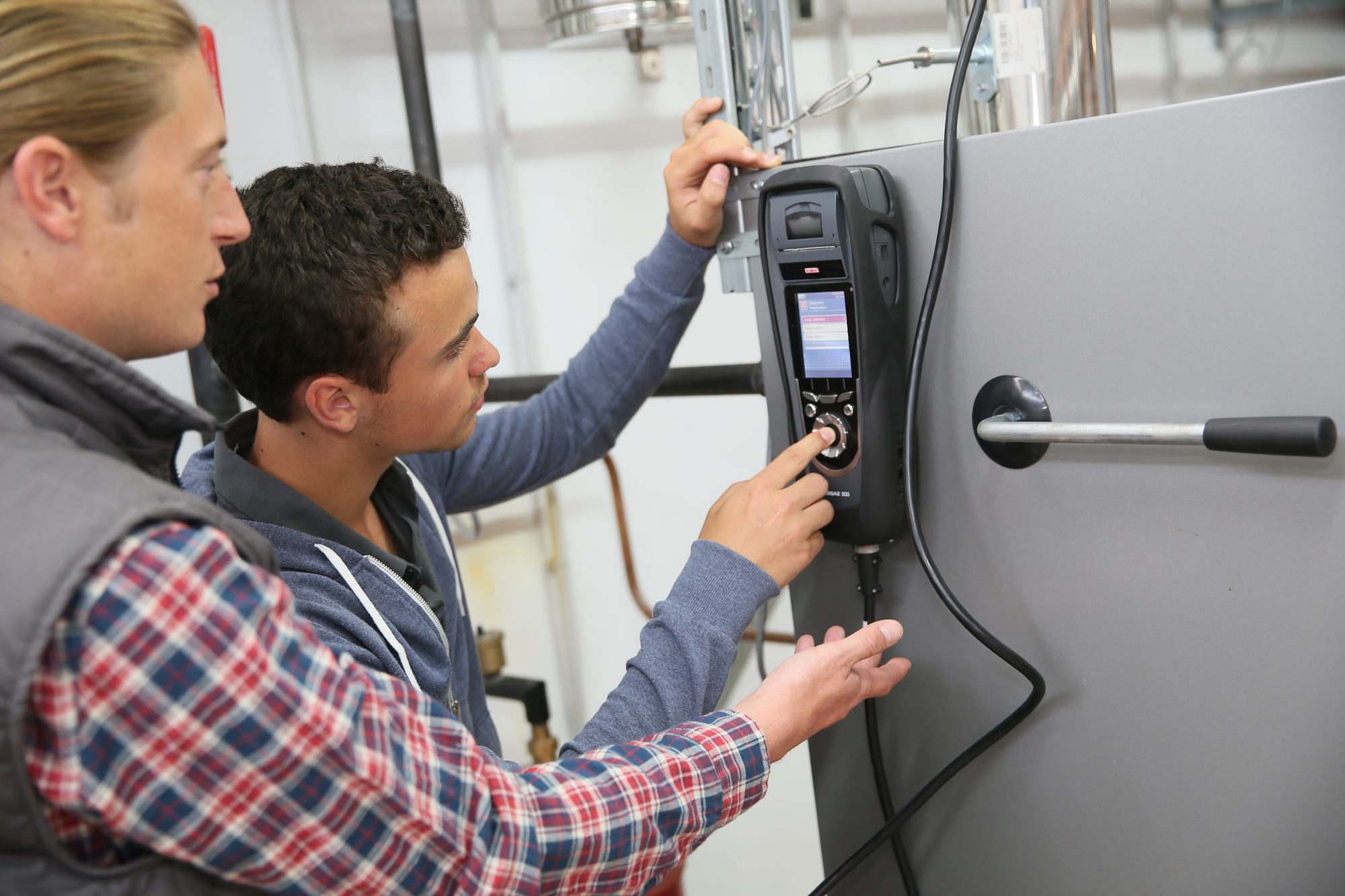 Heat Pump Services
A heat pump is a highly cost-efficient HVAC system that can both cool your home in the summer and warm it during winter. However, just like any other device in your home, they are prone to damage due to wear and tear or malfunctioning parts. With the help of the technicians at Cool Breeze Services, you can know what kind of services will be necessary if something goes amiss. We offer initial inspections to help you rest assured that your system is running as it should. Our team has been servicing Beeville for over a decade and we're more than happy to tell you about potential repairs or replacements when your system falls prey to time-to-time malfunctions.
Maintaining and Repairing Your Existing Heat Pump
At Cool Breeze Services, we believe that your home should always be comfortable and safe. That's why our experts inspect heat pumps all year long to ensure they are in the best condition possible. With a thorough inspection from one of our team members, you won't have to worry about potential problems ruining your day!
Your heat pump is key for keeping your family happy. Keeping up with heat pump maintenance is important. If not properly maintained, you run the risk of your system falling victim to:
Excessive wear and tear
Refrigerant leaks
Iced-over units
Frozen pipes
Broken reversing valves
Electric failures
Luckily, Cool Breeze Services is here to help prevent these issues from happening. Our experts will come to your home, assess the damage, and determine what repairs best suit your needs while staying affordable.
Our Team Will Help You Stay Ahead of Problems
You'll never need to worry about your heat pump again with yearly inspections from Cool Breeze Services. We offer these early screenings that help you stay on top of maintaining a healthy system so it doesn't give out when you least expect it. Unexpected malfunctions can spell trouble for your home. Nothing is worse than an expensive, unexpected repair job. You'll be able to save yourself money in the long run by preventing any problems before they start!
You don't have to wait for something bad to happen before getting your heat pump inspected. We strive for 100% satisfaction all year round so we recommend annual checkups to stay ahead of potential problems. Call us today to schedule your inspection!
Installing Your New Heat Pump
We install high-efficiency, affordable models that are designed specifically for your home's wants and needs. Cool Breeze Services is an expert in installing new heat pumps or repairing old ones. We pride ourselves on only selling the highest quality units, so we offer a wide variety of products available from the best manufactures. The products we install are very efficient and will allow you to stay comfortable year-round while also saving money on your energy bills!
SEER and HSPF For Heat Pumps
When evaluating your existing heat pump or comparing new heat pumps, you may be asking yourself, "How can I tell if a heat pump is efficient?" Well, the Department of Energy requires all air-conditioning and heating equipment manufacturers to evaluate their products on a seasonal basis. These ratings are known as SEER (Seasonal Energy Efficiency Rating) for AC systems and HSPF (Heating Seasonal Performance Factor) for heating systems. Since heat pumps heat and cool your home, it uses both ratings.
The higher the SEER or HSPF rating, the more energy efficient the unit will be. High efficiency units usually cost more upfront, but that money is recovered through low operating costs. It's always important to balance the initial investment of a heat pump with its ongoing maintenance and operating costs. Spending a little more early on might be worth it to save money down the road.
Cool Breeze Services Will Ensure Your System Runs Smoothly
Don't let heat pump damage stop you from staying comfortable. The team with Cool Breeze Services can help fix your system at a moment's notice. We also have payment plans available to make it easier for you to install your new system.
Don't worry if the thought of an expensive repair makes you nervous. We offer affordable rates! Give one of our representatives a call today to learn more about our prices, initial consultations, or any of the other services the Beeville area has been relying on for over a decade!